This app has been discontinued due to Uber's termination of its public API: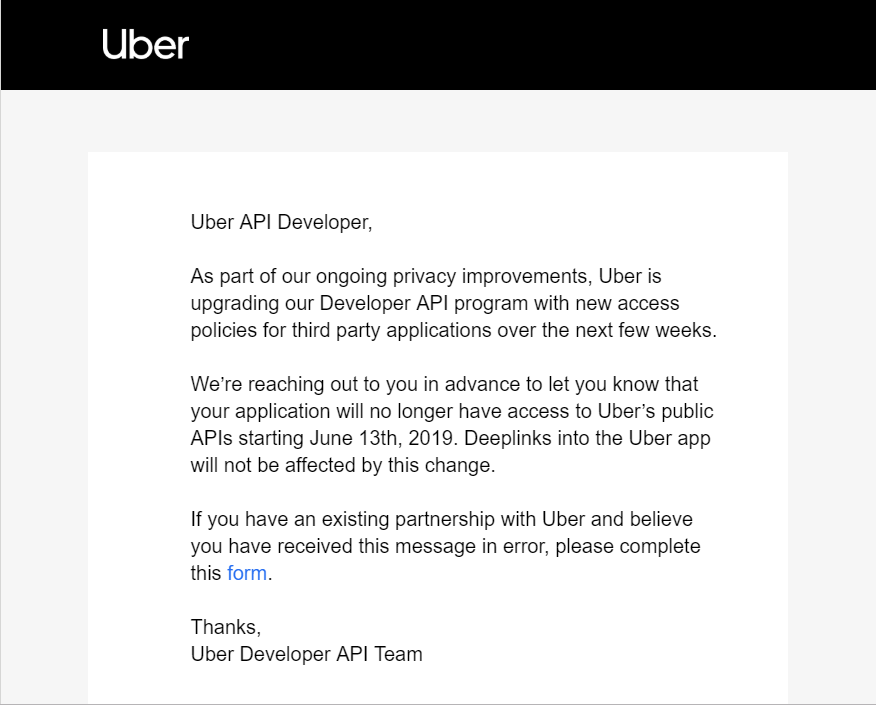 The below is included for historical reasons, though please note the app is unlikely to work given the above announcement:
Q: Where can I get the latest version of the app?
A: For iOS: https://itunes.apple.com/us/app/nosurge-avoid-surge/id1110627762?mt=8
For Android: https://play.google.com/store/apps/details?id=me.nosurge.basic
Q: I don't see a map only a black screen. Help!
A: Try updating Google Play Services, as Maps may not load properly for very out of date phones.
Q: What do the colors of the markers mean?
A: They reflect the current demand pricing, as returned by the Uber API. Green markers indicate no surge. Yellow markers indicate lower values of surge, while orange and red markers indicate higher levels of surge. Call your rides from green markers (or, if none, yellow markers) for the cheapest ride home!
Q: I'm at a blank screen for 10 seconds, is the app working?
A: The first time you run the app, as well as each time there is an update pushed, it can take a little longer than usual for the app to open. If it stays blank for 20+ seconds while you're on a good data connection, something is probably wrong, and if restarting the app doesn't help, you should email nosurgeapp@gmail.com.
Q: How does this app work?
A: It visualizes the surge values returned by the official UberAPI for points in a given area.
Q. I have another question, or am running into a bug that needs fixing. How do I contact you?
A: This is a hobbyist app, errors may happen, bugs probably exist. Please send any and all feedback to nosurgeapp@gmail.com
Q: What's your privacy policy?
A:
In order for NoSurge to work, the app makes server calls to get pricing information at areas near the user's location. These location coordinates are used only to retrieve pricing quotes from Uber's official API.
NoSurge's server logs, which may URLs with latitude and longitude coordinates, IP addresses, User Agent strings, and other information necessary for the app to function or logged by Google App Engine are routinely discarded.
This app does use the third-party Google AdMob service to provide mobile ads, which may use and rely on personal information collected outside of the app to personalize your ads. Ads you view and click within the app, and other advertising specific information are shared back to Google AdMob as part of this third-party integration.
Beyond the information mentioned above, no other attempts are made by the app developer to solicit, collect, or otherwise make an attempt to store user details. You are never asked to create an account, provide your email address or name, or any other personal information, and such information is not collected by this app.
TL;DR: I'm a hobbyist app developer. I don't want your information and make every attempt not to collect it. That's why there are no user credentials required, no logins, no email addresses or personal information is solicited by my app. All IP addresses and other metadata logged related to calls to my server are regularly discarded! I only include ads to offset the cost of offering this app, and I use the industry standard, Google-owned AdMob as my ad provide.